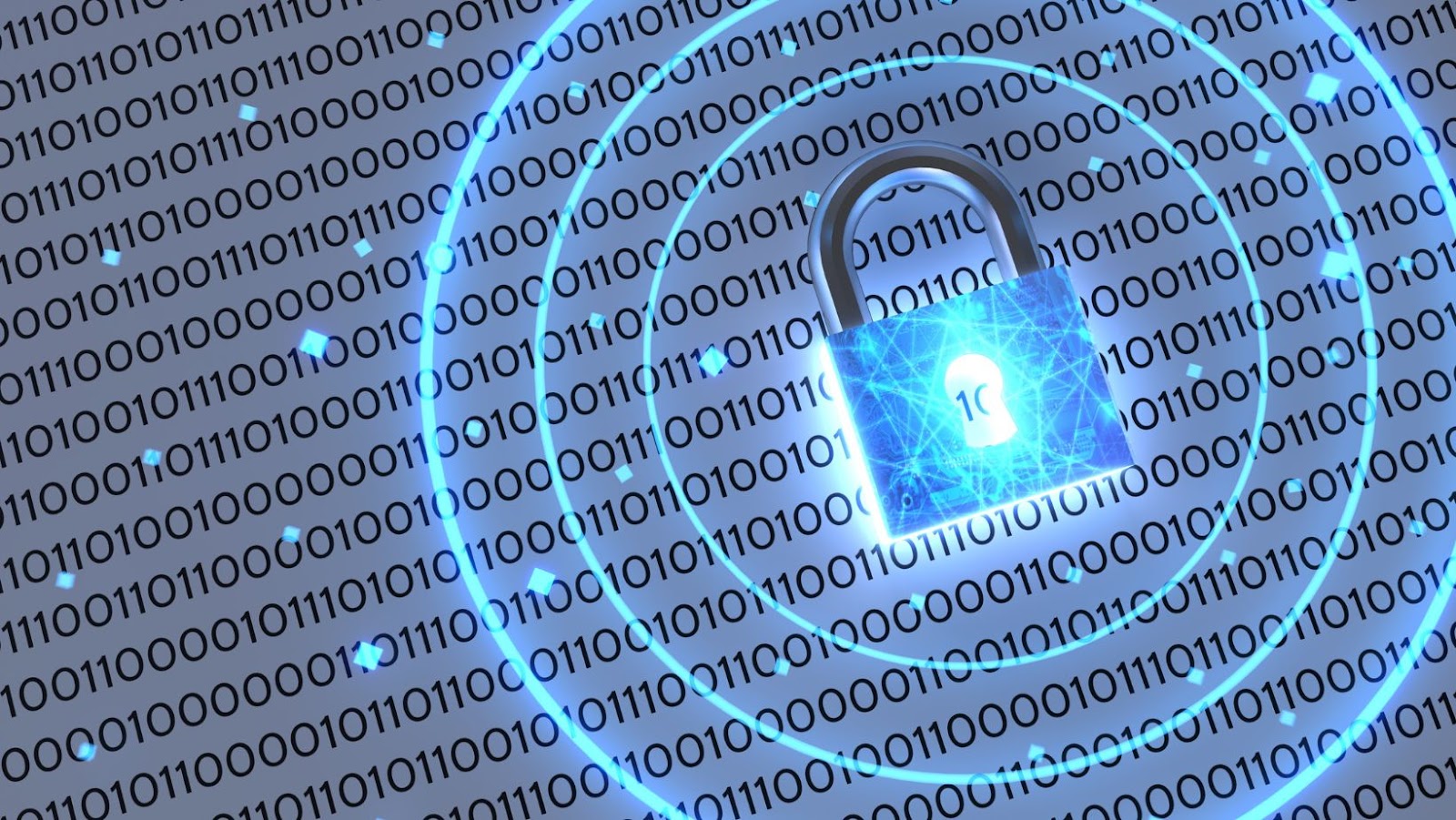 Remote work has quickly become the go-to solution for businesses in a post-pandemic world. However, although many organizations have embraced remote work, they face the challenge of ensuring their operations remain secure and compliant. To tackle this issue, investments have been made in a cloud-based platform, Theta Lake, that enables secure and compliant remote work.
This article will explore the implications of this investment and what it means for the future of remote work.
Definition of remote work
Remote work is a type of employment where a worker is not in an office environment on-site with their employer, but rather in another location of their choice. Remote work grew in popularity before the COVID-19 pandemic and has since become essential for business continuity. It offers organizations tremendous advantages, such as cost savings, increased productivity, improved collaboration among distributed teams and access to talent worldwide.
However, remote work also carries many risks associated with cybersecurity and compliance such as data privacy and security, business continuity strategies and employee oversight. To ensure they remain secure while engaging in remote activities, organizations must take the necessary precautions by implementing robust cybersecurity and compliance policies that encompass identity security protocols such as password management tools and access control measures; integrated data loss protection practices; appropriate use policies; encryption; back-up; employee training & education; continuous controls assurance monitoring; malicious activity detection & granular data sharing permissions.
In response to these challenges associated with remote work, Theta Lake recently raised $25M Series A funding led by Felicis Ventures with participation from existing investors Social Capital, Fulcrum Equity Partners Capital One Ventures and Firebolt Ventures to further its mission of providing secure communications for enterprises undergoing digital transformation. Additionally, by developing leading cycle AI technology, Theta Lake is helping address these challenges by making it easier for customers to identify potential risk when using various conferencing platforms and automating processes for ongoing compliance checks within Slack conversations between employees worldwide.
Benefits of remote work
Remote work is becoming increasingly popular with companies across the globe as a way to more easily access talent from diverse backgrounds, lower costs associated to rent and office space, and increase flexibility for workers. In addition to reducing labor costs, remote work also offers these key benefits:
• Increased employee productivity – Studies have shown that by removing common office distractions such as conversations and noise, decentralizing office operations can result in a 13% increase in employee productivity.
• Improved employee morale – Remote work environments provide individual autonomy while giving workers more control over their schedule. This flexibility boosts morale and provides employees with improved job satisfaction which can lead to greater retention rates.
• More efficient use of resources – Companies don't need to commit precious resources such as budget or allocated space towards an internal office; instead they can allocate those funds and resources towards products or services directly related to the company's goals and productivity.
• Greater recruitment capabilities – By allowing remote work opportunities, companies now have access to new pools of talented candidates across parts of the world that were otherwise inaccessible before their shift towards virtual recruiting. This shift towards virtual recruiting has also facilitated the submission and review of online resumes, enabling a more efficient and streamlined hiring process for both employers and candidates.
The potential for success makes it clear why more companies will continue embracing remote work policies; yet security concerns remain in mind. Unsecured endpoints can open networks up to malware and data breaches without proper safeguards, leaving your company vulnerable.
Theta Lake
The shift to remote work has been massive, with the pandemic revealing the potential for an entirely new hybrid era of productivity. Fortunately, with the rise of technologies like Theta Lake, organizations can protect confidential data, keep up with changing regulatory requirements, and stay secure while collaborating remotely.
In this article, we'll dive into how Theta Lake is tackling the challenges associated with remote work and what it means for the future of collaboration.
What is Theta Lake?
Theta Lake is an artificial intelligence-enabled cloud platform for compliance, risk management, security and privacy in remote communications. It provides an automated compliance monitoring solution for any web or video conferencing platform. Theta Lake's AI-driven security and compliance system also helps organizations monitor and manage conversations, ensuring that communications remain compliant with policies from industry regulators such as HIPAA and FINRA and international data privacy laws such as GDPR.
The primary benefit of Theta Lake is that it offers a secure and compliant way to ensure that your company's remote collaboration is up to regulation standards while still maintaining the convenience of digital communication tools. For example, with Theta Lake you can create secure virtual rooms where participants can collaborate remotely. This comes with the added benefits of ensuring your company complies with regulation standards while considering the unique needs of each operating environment. Also, it allows parties to securely share confidential information during remote conversations no matter where they are located – across multiple devices, platforms or networks – while remaining compliant with regulatory requirements.
Benefits of Theta Lake
Theta Lake allows organizations to securely and reliably enable compliance across remote work, ensuring that organizations remain compliant while driving a safe, collaborative, and secure remote work environment. In addition, the platform offers several benefits to organizations that deploy a unified solution for monitoring and governing employee communications across multiple channels.
First, Theta Lake allows for automated recording and transcribing all employee conversations for compliance purposes. This provides legal teams with an easy way to access records of remote employee communication when needed. Additionally, with its advanced analytics capabilities, Theta Lake enables organizations to detect potential compliance issues before they become problematic. This can be done by running automated checks on audibles such as profanity or sensitive words used inside conversations in addition to machine learning algorithms tuned towards detecting illegal or harmful behavior within conversational data sets.
Additionally, Theta Lake allows IT teams to easily adjust their settings so conversations only occur between trusted users and applications to ensure the security of sensitive information.
Finally, the platform provides tight integrations with popular cloud collaboration applications including Microsoft Teams and Slack so teams don't have any extra steps when using it daily. Ultimately, Theta Lake simplifies deploying secure solutions for enterprise collaboration without sacrificing user privacy or security when employees work remotely from anywhere.
Remote Work Is Here to Stay—But Can It Be Secure and Compliant? Our Investment in Theta Lake
Remote work is here to stay, and organizations must invest in the tools and standards that will help ensure their remote workers remain secure and compliant.
This means investing in the security and compliance solutions that protect the remote workforce from threats like data leakage and malicious attacks.
This article will discuss the importance of investing in security and compliance solutions and how Theta Lake is paving the way forward.
What are security and compliance?
Security and compliance are two separate disciplines, but they are closely related. Security is a practice that focuses on helping protect the confidentiality, integrity, and availability of organizational data and systems. Compliance is meeting all regulations, policies, and laws related to an organization's operations.
The importance of information security and regulatory compliance has become especially important due to the ever-increasing use of technology in business. As organizations increasingly rely on digital systems and data to conduct their day-to-day operations, ensuring those systems remain protected through comprehensive security measures is important. In addition to preventing malicious attacks from outsiders, organizations must protect their data from inside sources such as negligent employees or rogue contractors. Regulatory compliance is also a paramount concern for businesses as the global markets become more interconnected; companies must be mindful of specific regulations or laws—such as GDPR or HIPAA—that apply in different jurisdictions to remain compliant.
Fortunately, with cutting edge solutions like Theta Lake becoming available, organizations can now easily protect themselves from external threats and regulatory liabilities. Theta Lake provides a single platform solution for end-to-end visibility into data while also monitoring sentiment automatically using natural language processing (NLP), flagging suspicious material automatically using artificial intelligence (AI), securing company sensitive communications using encryption technologies (AES 256), measuring ongoing usage throughout all channels with usage analytics; all easily integrated with existing CRM platforms for quick deployment at scale.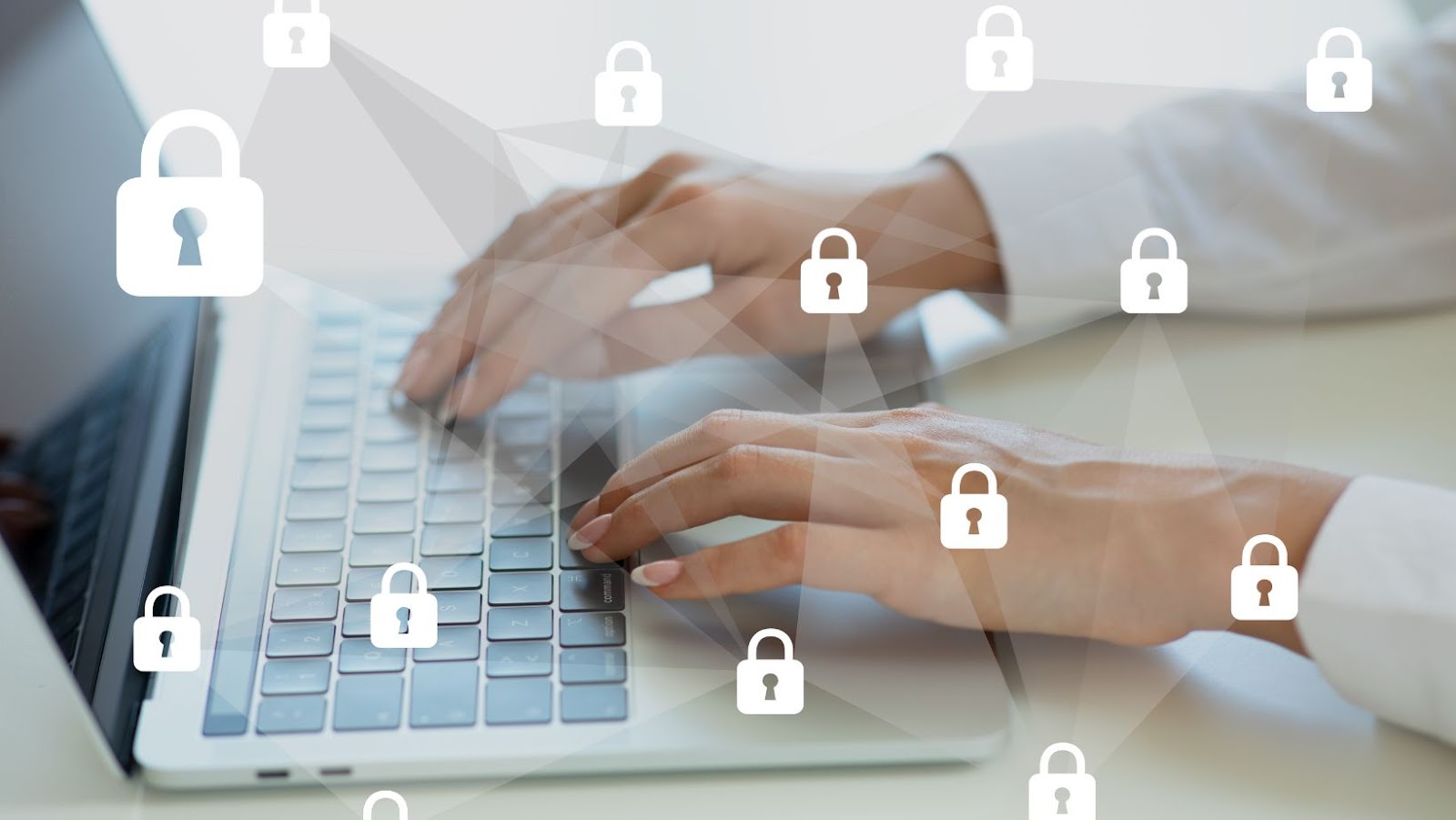 Theta Lake's security and compliance features
Theta Lake provides security and compliance capabilities for customers wishing to make the most of remote work. It is a cloud-native solution that uses AI-powered automation to allow organizations to assess and adjust risks from remote employee activity.
Theta Lake's security and compliance features make it easy for organizations to protect valuable business data, ensure regulatory compliance, and prevent malicious access. Customers can leverage features including automated training reminders, real-time risk assessments of user activity, automatic blocker rules enforcement systems, customizable configuration settings, alerts whenever users modify sensitive videos or documents, detailed audit trails of employee activities, easy governance control over team activities, data masking with anonymized document text outputs through redaction tools, consolidating audit trails across workspaces into one centralized view, cloud-based anomaly detection algorithms that simulate insider threats by capturing behaviors that mimic malicious user activity and finally multilayered enterprise system threat detection to determine whether an abnormal behavior signals malicious intent.
Using these security and compliance features provided by Theta Lake customers ensures that their data remains safe whenever employees work remotely. In addition, Theta Lake also offers their customers privileged event logging solutions, providing them with detailed insight into the digital behavior occurring within their organization's systems. This allows customers to configure automated alerts when deviations from the expected behavior occur to detect anomalous events in real time, have comprehensive overviews into risks arising from employee activities, and identify potential insider threats before they can cause any harm.
Challenges of Remote Work
With the rapid increase of remote work due to the COVID-19 pandemic, organizations worldwide have had to adapt to a changing work environment and new regulations. This brings about many challenges for organizations, especially regarding digital security, compliance, and collaboration.
In this article, we'll look at some of the common challenges of remote work and how organizations can address them.
Technology challenges
Remote workers not part of corporate networks benefit from the convenience and flexibility of critical applications and data access. At the same time, they work outside the office but often face challenges that can impact productivity and security. To protect confidential data and stay compliant with regulations—particularly those in highly regulated industries like healthcare, finance, and legal—organizations must take additional steps to ensure performance, compliance, and security.
Technology challenges on the transition to remote work include unstable network connections or limited bandwidth that can cause lag in video conference calls or data synchronization. In addition, organizations may turn to virtual desktop infrastructure (VDI) solutions to move user endpoints off local machines onto secure cloud-based networks when dependability is an issue. This enables businesses to closely monitor endpoint behavior for policy violations or threats for data loss.
Another challenge is helping remote employees transition from working on their physical desktops in the office to laptops away from the office without sacrificing employer visibility into user behavior and control over security policies. To integrate existing IT tools with new technology protections for managing files and employee activities in the cloud, a secure gateway platform is needed to give IT admins complete visibility into all employee activities across collaborative services such as Zoom, Slack, and Microsoft Teams.
Communication challenges
Communication challenges are one of the biggest drawbacks of remote working. While technology has made communication easier than ever, with teleconferencing, video conferencing and virtual meetings, there can still be difficulties when communicating effectively over long distances. For example, a lack of face-to-face interaction can make it difficult for teams to work together and build strong relationships. It can also leave room for misinterpretations and misunderstandings. In addition, distractions such as family members or pets may take away from the productivity of remote workers even though they are hard at work from home.
In addition to developing strong communication skills, remote teams must be highly organized and disciplined for projects to be completed on time and within budget. Time management is essential for success in a remote working environment, as global teams often require a variety of timezones for collaboration purposes. Effective communication strategies should include clear objectives so that team members can divide tasks quickly and efficiently. Additionally, project management software should provide real-time updates so that all team members stay on the same page throughout their project(s).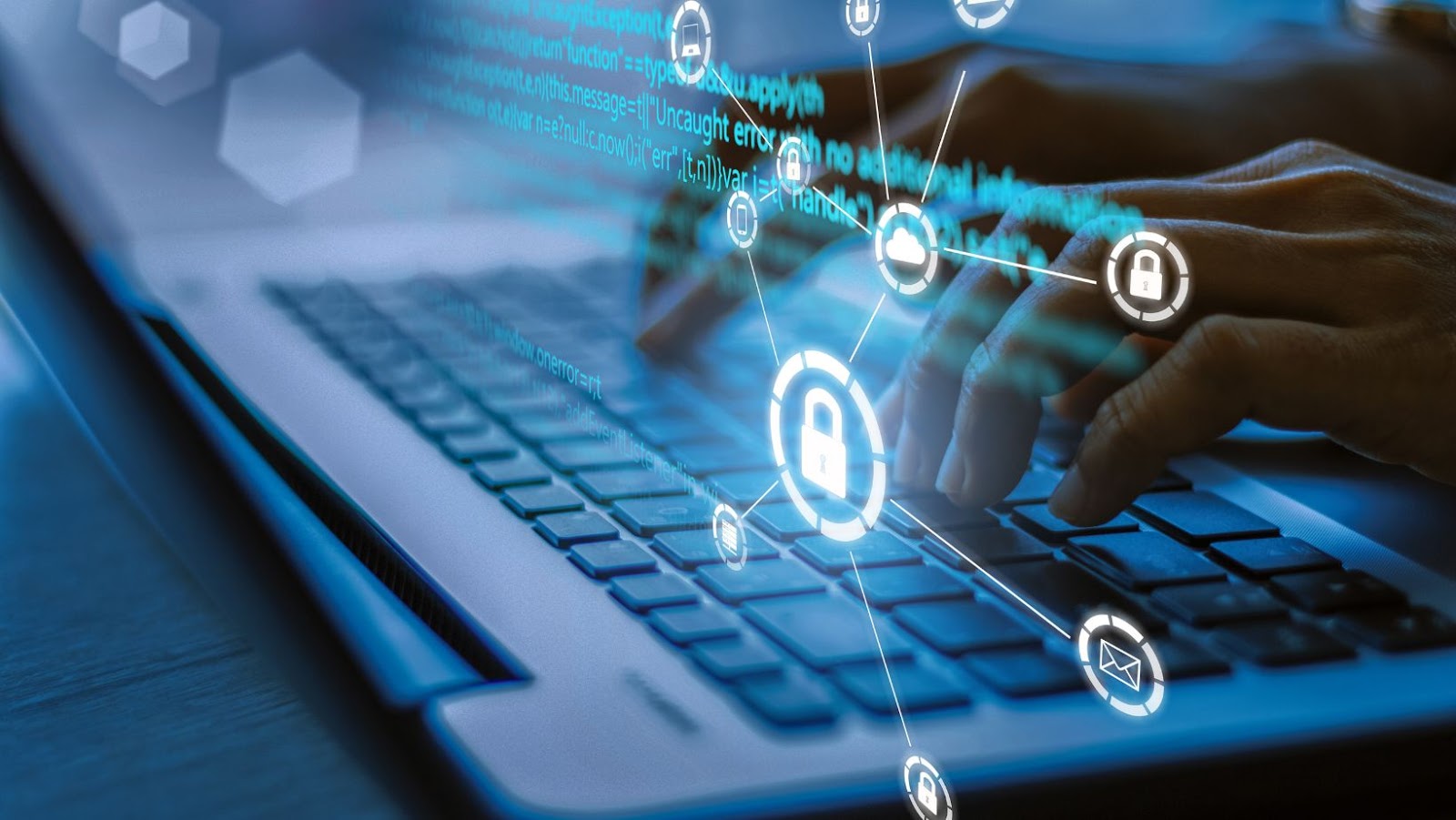 Cultural challenges
Cultural challenges are perhaps the most serious of all remote work problems. Working remotely can strain workplace relationships and team collaboration, making it difficult to maintain a meaningful team environment.
Remote workers often struggle with feelings of isolation and lack of connection, especially when they work between different time zones and do not have regular contact with coworkers. As a result, remote coworkers may be disadvantaged when building meaningful relationships with their team members or participating in office-wide activities. They may also miss important conversations or subtle cues that create collaborative atmospheres in shared workspaces.
Organizations often overlook the importance of workplace culture when moving to remote work environments, so it's important to have clear objectives for creating and preserving a strong sense of camaraderie among remote staff. For example, companies should consider offering remote office hours or virtual meetings for employees to connect and setting up social media groups for employees who want to stay connected even when they're away from the office.
Additionally, having clear policies for communication—including regularly scheduled check-ins—can help build strong relationships and ensure important points are not overlooked. These measures will help reassure remote staff members that their contributions matter and foster an atmosphere of inclusion essential for any successful organization.
Conclusion
The rise of remote work has been an undeniable trend, and it looks like it is here to stay. With the right resources and investments, businesses can ensure that their remote work complies with data regulations and is secure against cyberattacks.
At Theta Lake, we are investing in the future of remote work to make sure that our customers gain the best experience possible. This article will examine how our investment in Theta Lake can help customers with remote work.
Summary of Theta Lake
Theta Lake is a cloud-based compliance and security platform for remote collaboration applications such as Zoom and Microsoft Teams. It provides:
Enterprise-grade data protection.
AI-powered detection of malicious content.
Reporting features to ensure regulation compliance.
The platform also offers an integrated set of controls to manage user access rights, manage personal data privacy settings, and support defense against insider threats.
Theta Lake has been investing significantly in cloud technologies designed to secure remote work while enabling businesses to comply with various data security, privacy regulations, and industry best practices. Its platform can detect potential risks before they are executed, identify gaps in policies or procedures, and help organizations keep their remote workforce safe while allowing them to remain productive and collaborate in real time.
Theta Lake's integrations extend beyond just meetings but also cover collaboration across other applications including CRMs like Salesforce and Office 365 groups. Additionally, its suite of products including Audit Logs & Activity Monitoring, Automated Alerts & Notifications, and User Access Control & Compliance Management features will enable organizations to ensure that remote work is secure and compliant for the future.
tags = Theta Lake, Devin Redmond, Zoom, Microsoft Teams, Slack, theta lake zoom slack 50m venturesalspachventurebeat, theta zoom slack series venturesalspachventurebeat, GDPR and CCPA