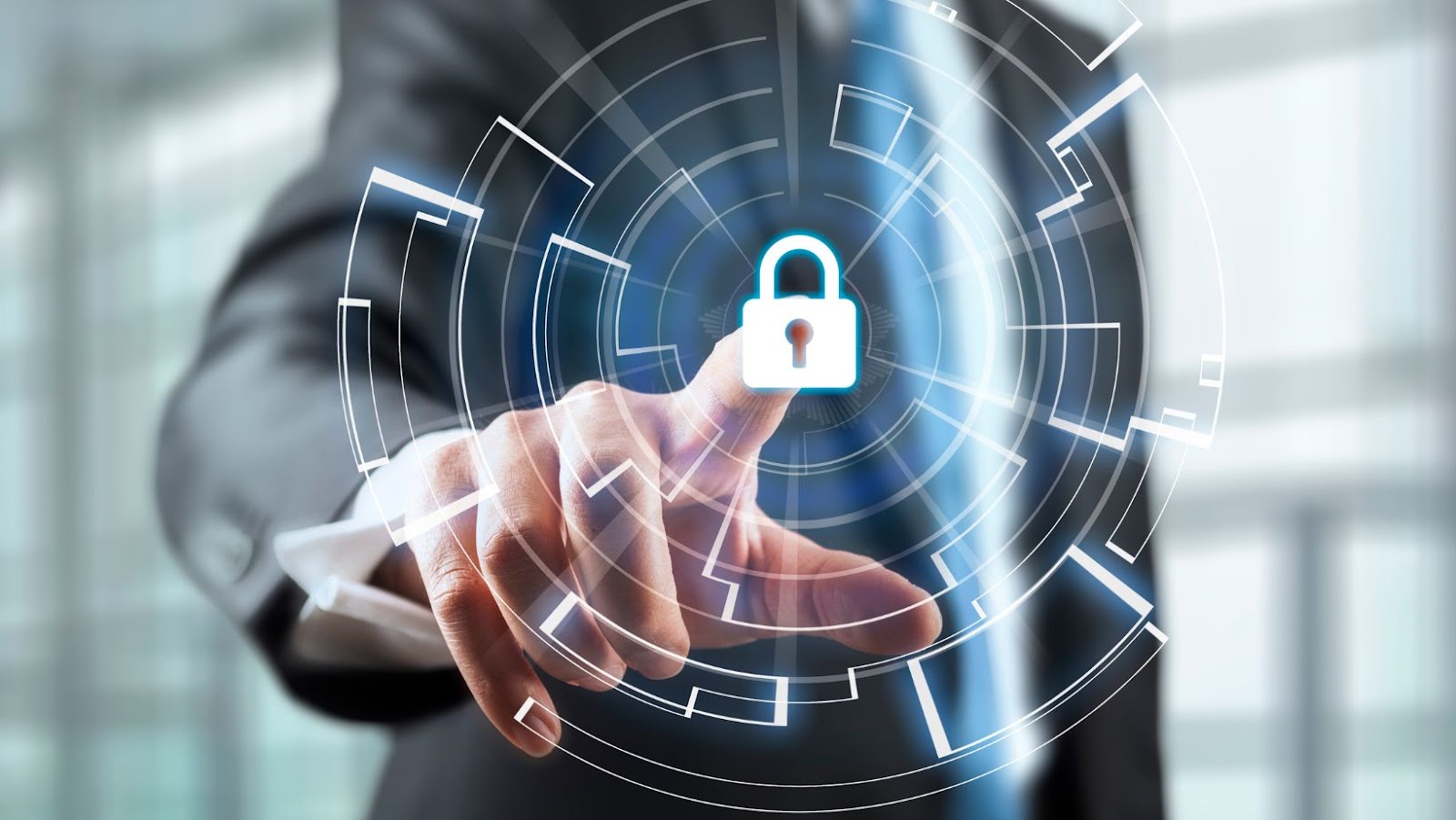 Theta Lake, the leading provider of security and compliance solutions for modern communications and the future of work, announced they have secured $50 million in Series B funding. Scale Venture Partners lead this investment with participation from existing investors including Felicis Ventures and FirstRound Capital. The new funding will help Theta Lake expand its cloud-native Continuous Compliance platform to power a secure digital transformation across real-time collaboration platforms like Microsoft Teams, Zoom, Slack and Cisco Webex.
The Series B financing round will also drive continued development of the product's core capabilities such as policy enforcement to prevent accidental insider data leakage and excessive collaboration risk. As well as more advanced functionality such as targeted AI-driven scans for signs of malicious insider activity, automated incident response management for clear audit trails, flagrant violation detection through machine learning algorithms, and users' ability to make AI-driven risk classification decisions for their teams that learn over time with data.
As organizations move from in-person meetings to digital communications to drive employee productivity, most are challenged by how to securely capture communication while preventing losses due to mismanaged risks or lack of organization policies in an increasingly remote world. This new investment will help Theta Lake scale its operations globally while extending its capabilities into cloud storage platforms and other communication mediums such as audio/video conferencing, email/IM clients, social media tools, discovery sources (mobile apps).
Theta Lake Attracts $50 Million in Series B Funding to Fuel Expansion of Security and Compliance Solutions for Modern Communications and the Future of Work
Theta Lake, a company specializing in security and compliance solutions for modern communications and the future of work, recently announced that it has attracted $50 million in Series B funding.
This investment will fuel Theta Lake's expansion and development of solutions that help companies more easily manage security, compliance and privacy in modern communications and collaboration.
Theta Lake's solutions are designed to assist organizations as they transition to more distributed and collaborative workplace models.
Overview of Theta Lake
Theta Lake is revolutionizing security and compliance for modern communications with a cloud-first, machine learning powered "all-in-one" platform. By automatically detecting content and audio issues in real-time, the Theta Lake platform provides organizations with an end-to-end solution for secure collaboration across unified communications (UC) platforms and email systems.
Experienced technologists created the Theta Lake security and compliance platform with backgrounds in developing industry leading UC solutions at Cisco Webex, Microsoft, Google Hangouts and other leading companies. Merged with advanced machine learning capabilities from artificial intelligence innovator Aylien Ltd., the Theta Lake platform provides enterprise companies with powerful features to keep their content safe from breaches or mistakes in real time.
Theta Lake's Series B funding of $50 million will enable continued development and expansion of its cloud-based security solutions to meet customer demand for smart AI technology that can detect malicious actors before they cause damage or gain access to company data. This includes expansion into new international markets, integration into new collaboration platforms, and other innovative solutions such as automated data privacy protection. With this infusion of capital and continued innovation, Theta Lake will be able to continue securing modern communications content while driving the future of work collaborations forward safely and securely.
What the Funding Will Be Used For
Theta Lake's Series B funding of $50 million will be used to expand the platform's security and compliance solutions for modern communications and the future of work. In addition, the investments will create rapid growth in the company's engineering, sales, and customer success teams. The funds will also help to scale the product roadmap to meet growing demand across verticals such as financial services, health care, education and enterprise.
Greenoaks Capital led the Series B investment round with additional participation from Andreessen Horowitz and other investors including TomorrowVentures, Uprt Ventures, Global Brain Corporation (GBC), Sixth Street Growth and Joe Montana. Along with this funding round, Theta Lake also announced two new investors: Amplify Partners & Affirm CEO Max Levchin's SciFi VC have joined this round.
Founded in 2018 with a mission to empower organizations to safely enable digital transformation through trust & safety in communication, Theta Lake has established itself as a leader partnered with companies including Microsoft Teams & Slack. The most recent funding infusion is part of an ambitious growth plan for the company that includes strengthening its team of developers and partnering with customers across regulated industries such as legal, finance services (FSI), healthcare/life sciences and higher education institutions to form deeper relationships with global entities using digital transformation strategies.
A key focus for Theta Lake is continuing its mission of helping organizations meet regulatory compliance requirements while enhancing collaboration efficiency securely. With this new infusion of capital they plan on expanding their user base across Asia while offering intelligence insights tools such as automated risk assessment jobs on content probability based on scoring models built into their Compliance Automation service. These insights tools offer real-time insights into conversations. In contrast, allowing users freedom over conversations by providing user approaches that best fit company risk frameworks & policies utilizing word recall technology which flags sensitive words quickly found within an audio or video call empowering trust in modern communications.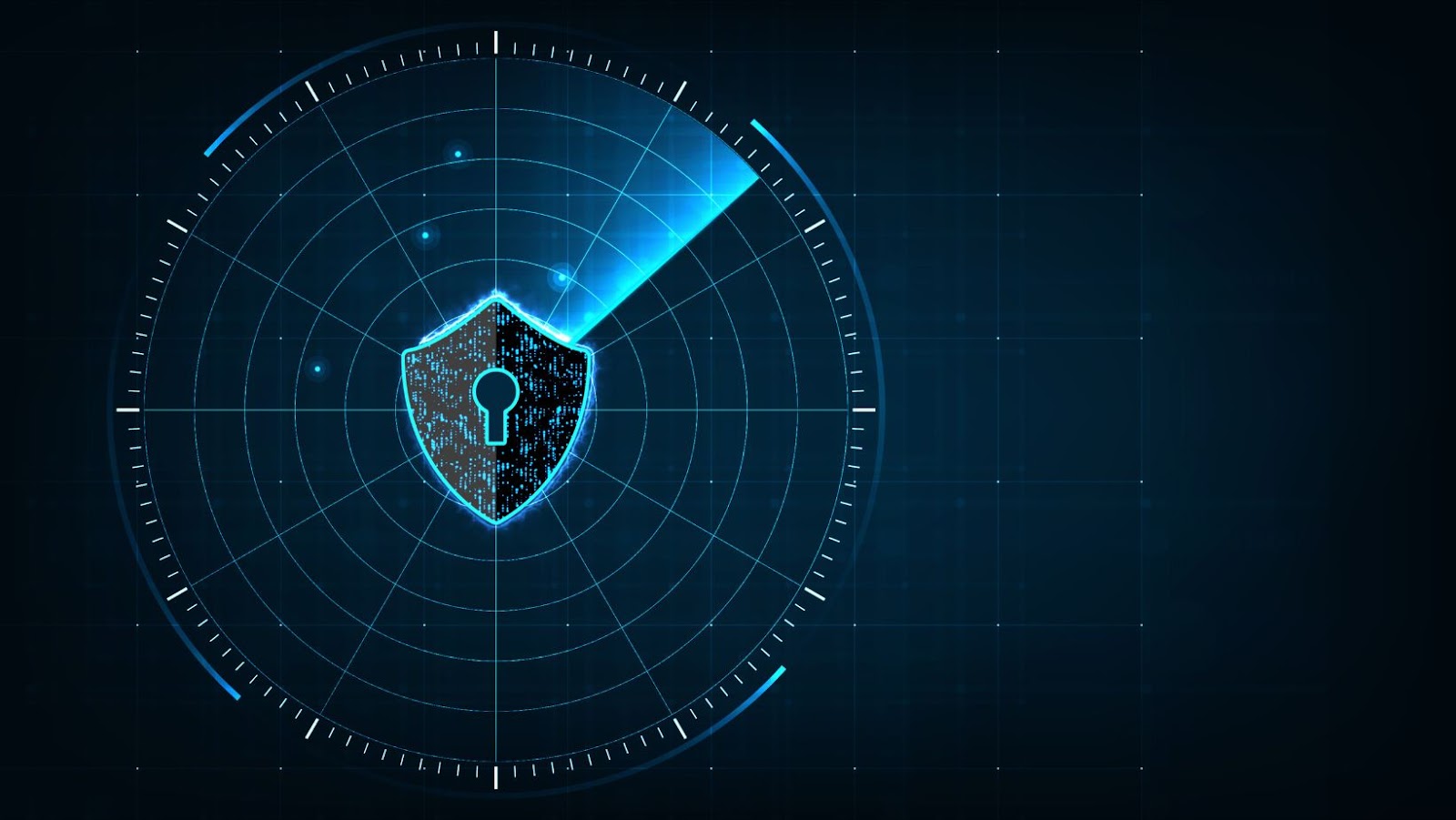 Theta Lake's Security and Compliance Solutions
Theta Lake recently announced that it has attracted a $50 million Series B funding to fuel the expansion of its security and compliance solutions. This will enable modern communications and the future of work.
With this funding, Theta Lake will be able to provide a unique suite of compliance solutions to ensure secure and compliant communication of modern communication platforms.
Let's look into Theta Lake's security and compliance solutions.
Overview of Theta Lake's Solutions
Theta Lake offers a comprehensive suite of security and compliance solutions specifically designed to bridge the gap between the past, present and future of modern communications and working from home. With the help of its recently secured $50 million Series B financing, Theta Lake can now expand its top-tier Solutions portfolio across every aspect of managing an enterprise's digital communications in the office and remote.
Theta Lake is offering patented cloud-native technology that automates all processes related to workforce compliance such as: message clear, suspicious activity detection and archiving, smart record keeping around legal review through tailored retention schedules, full audit trails that capture all employee activities including edits, redactions, annotation plus next generation AI-powered detection featuring facial recognition capabilities for sensitive documents. Theta Lake believes that this end-to-end technology approach can truly revolutionize how companies operate given the realities and challenges created by a pandemic era wherein many businesses must operate partially or fully remotely.
Moreover, Theta Lake's security and compliance solutions are designed to be flexible – they are modular so they can grow with their customers' needs while remaining committed to upholding data privacy protection standards like GDPR/CCPA/NDA requirements. Additionally, end users will have control over their data rights, including user editable/creative content control and secure sharing across platforms so that appropriate stakeholders can only access what they should see. Ultimately, Theta Lake is poised to become the go-to solution for security and compliance when it comes to modernizing enterprise communications for all aspects of governance, risk management and compliance for today's workplace environment.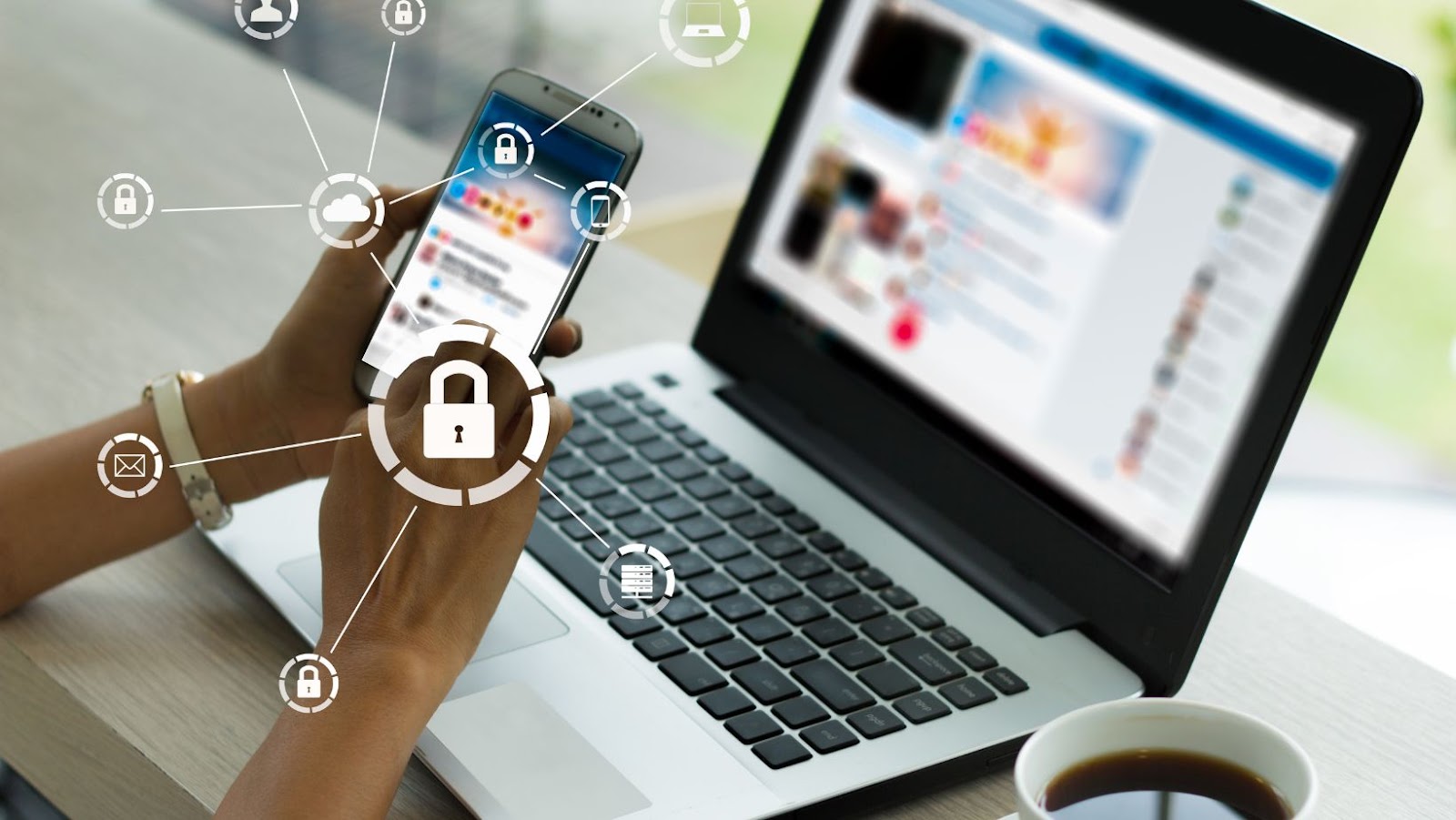 Benefits of Theta Lake's Solutions
Theta Lake's security and compliance solutions provide organizations with a single-pane-of-glass to effectively manage risk, achieve compliance, and protect modern communications in the cloud. By investing in these technologies, organizations can benefit from reduced costs, streamlined processes and workflows, improved governance and visibility, better user experience (UX), and enforceable privacy for data collection more efficiently.
Theta Lake's all-in-one platform leverages machine learning and artificial intelligence technology to detect data breaches 24/7, investigate threats quickly and protect sensitive data across channels. Organizations also receive real-time access to detailed audit logs for faster diagnosis of compliance risks. All this helps them reduce the complexity of maintaining their IT systems while giving employees a great user experience from any communication channel.
Theta Lake offers AI solutions across multiple industries, including full policy enforcement Automation with "no touch" administration and attestations at scale. It integrates its security platform into your existing workplace tools so you don't need to install additional software or hardware. Furthermore it provides an advanced analytics engine leveraging the best in behavioral analytics so you can identify anomalies accurately without manually sifting through large amounts of data points.
By having Theta Lake's platform integrated into your tools, you're ensuring higher levels of employee productivity while securing content used in communication channels such as calls, video chats, emails etc., avoiding fines due to noncompliance with regulations such as GDPR or HIPAA etc., and most importantly protecting intellectual property from accidental disclosure or malicious actions from within your organization or outside sources such as hackers etc.,
The Future of Work
Theta Lake, a security and compliance solutions provider, has recently attracted $50 million in Series B funding. This funding will be used to expand the security and compliance solutions built to solve the unique issues that come with modern communications and evolve with the future of work.
In this piece, we will discuss the implications of the modern work environment on the security and compliance solutions that Theta Lake has to offer.
Overview of the Future of Work
The "Future of Work," as it is often referred to, is an evolving concept that reflects how businesses and other organizations will operate in an increasingly digital, automated, and globalized economy. No matter the size or industry, companies today must use technology to stand out and remain competitive. These shifts in how we live and work have been accelerated by the rise of 5G networks, cloud computing services, artificial intelligence (AI), automation technology, robotics, the Internet of Things (IoT), and other cutting-edge technologies.
In response to this changing landscape, several companies have emerged offering various security and compliance solutions designed to help businesses protect their data. One such company is Theta Lake—a startup specializing in cloud-based solutions to help organizations secure sensitive conversations and content across teams regardless of platform or device.
Founded in 2017 by CEO Dimitri Sirota— formerly Chief Executive Officer at BigID—Theta Lake has developed a comprehensive suite of products that allow clients to maintain compliance with data privacy standards while protecting their assets from emerging cybersecurity threats. Their Series B funding round totaling $50 million demonstrates a notable confidence level in the company's ability to shape future work processes for global enterprises across communication channels with robust security measures for voice recordings, video calls, chat messages & more.
In essence, Theta Lake represents yet another step forward as we progress towards adapting our working methods for long-term success today and tomorrow. With heightened demand for intuitive AI-driven solutions that ensure privacy compliance—including those offered by Theta Lake—we can expect further investments from future partners seeking nontraditional approaches toward propelling business efficiency into the coming years.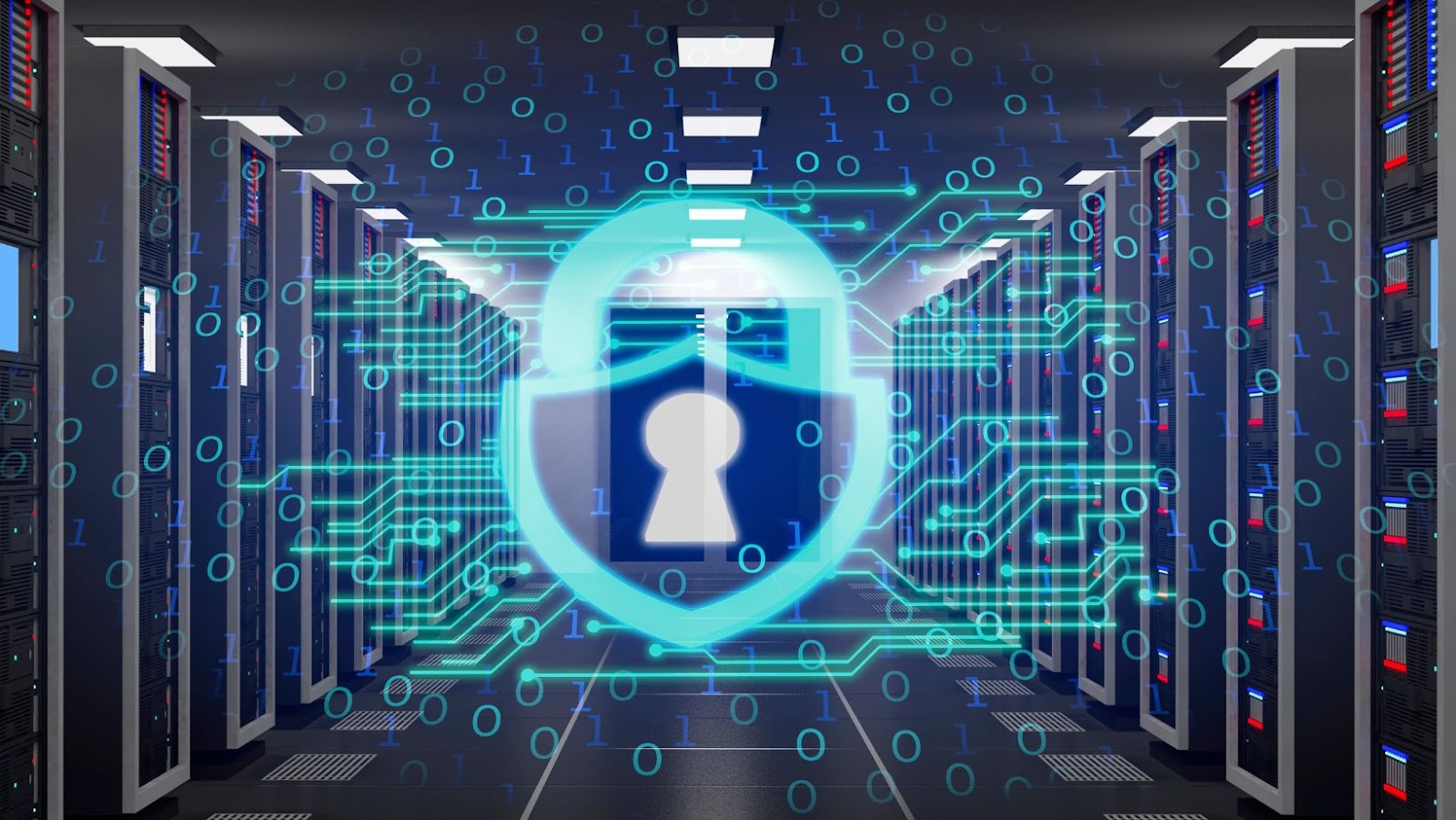 The Impact of Theta Lake's Solutions on the Future of Work
Theta Lake's security and compliance solutions are providing a new wave of capabilities for modern communications and the future of work. The recent news of $50 million in Series B funding that Theta Lake has received allows them to further accelerate expansion into this growing market. It sets them on course to fuel the next great transformation in how companies collaborate and communicate.
Theta Lake's cloud-first, AI-driven approach provides an advanced layer of security and compliance that solves many of today's most pressing problems. It helps organizations assess risk levels within digital conversations, enables automated control over privacy issues like personally identifiable information (PII) or confidential corporate information (CCI), uncovers blind spots in communications, streamlines user training processes, and provides data records for GDPR/CCPA/HIPAA/FINRA compliance. With these capabilities, businesses can ensure that sensitive data isn't shared or used inappropriately with external stakeholders in any business collaboration process.
The impact of Theta Lake's solutions on the future workplace can be incredibly transformational — enabling greater trust within teams where sensitive information is freely discussed without worrying about data leakage or noncompliance issues. Additionally, increased worker productivity through automated processes such as automatic detections when PII is shared allows businesses greater cost savings while helping them scale up more quickly as they expand their presence in new markets worldwide. In short, Theta Lake's solutions provide a vital bridge between secure "old world" communication practices and modern collaboration methods — allowing us to shape our future workplaces with greater trust and assurance than ever before.
Conclusion
In conclusion, Theta Lake's Series B funding paves the way for greater security and compliance solutions expansion. As remote work becomes increasingly globalized, this funding will help Theta Lake develop technologies that can keep up with the demands of modern communications. Clients like Zoom, Slack, and Microsoft can provide users with alternative secure communication methods by providing an automated platform to monitor and secure digital interactions end-to-end.
With this funding round now complete, Theta Lake is poised to become a leader in the security and compliance space for businesses affected by the new remote work trends worldwide.
tags = Theta Lake, $50 Million, Security and Compliance Solutions, Modern Communications, theta lake zoom 50m battery venturesalspachventurebeat, Battery Ventures, atershed Round Along with Zoom Video Communications, Inc., Hybrid- and Remote-Work Setups